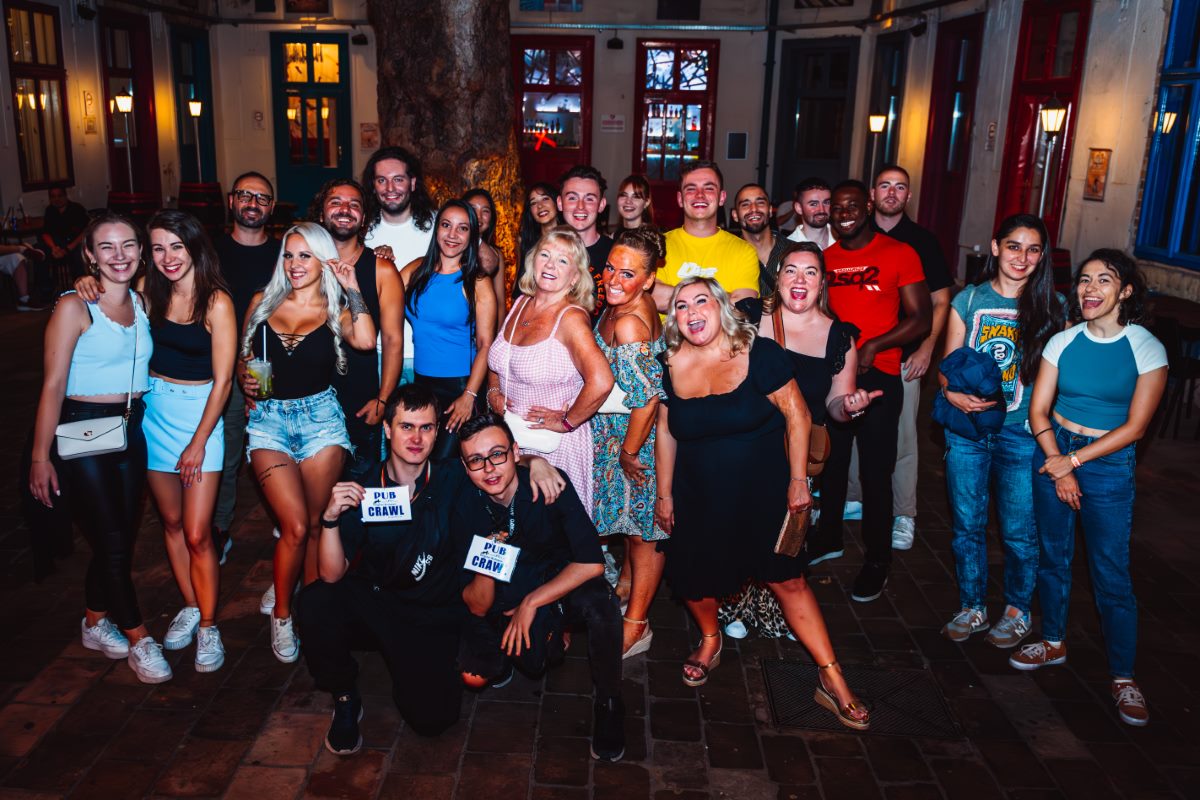 Barcelona Pub Crawl Tour Details
When: Every day at 20:30
Where: Milan's Cocktail (Carrer de Milans, 7 08002, Barcelona, Spain)
Price: €20 (1,5 Hours Free Drinks optional 20€ extra)
Free Walking Tour? Pub Crawl Barcelona!
Seeking an exhilarating night out in one of the world's most dynamic party cities? Welcome to the Original Pub Crawl Barcelona. We transcend the ordinary Bar Tour or typical night out in Barcelona.
Our 1,5 Hours Free Drinks (optional 20€ extra) Pub Crawl is your all-access pass to ignite an unforgettable night out in Barcelona. Join Original Barcelona Tours on a distinctive Original Barcelona Pub Crawl and gear up for an exclusive party packed with exceptional drink specials. Kick off your evening with a 1,5 Hours Free Drinks (optional 20€ extra) Pub Crawl, indulging in Cocktails, Gin Tonic, Vodka Tonic, and Rum Cola along with an array of mixed drinks. As an added bonus, you will also receive 3 free shots. Renowned as one of the city's grandest parties, don't miss out on this one-of-a-kind experience.
Bar Crawl Barcelona
We gather each evening at 20:30 by Milans-bar get introduced before kicking off another unforgettable night!
Join us on our Original Barcelona Pub Crawls! Let the rhythm of the city and one of our excellent leaders guide you through a night you won't soon forget! After the sun sets on the boardwalk, the city transforms into a playground of music, tapas, and lively party. And I hope you like free shots because there will be a lot of those going around, great specials at our venues, all with free entrance!
The Barcelona Pub Crawl Is a Perfect Way to Meet People, Both Fellow Travellers, and Locals, and Have a Great Time!
The nightly journey continues to three more authentic bars in the heart of the Gothic quarter. If you didn't know how to dance salsa before, by the end of the night you most definitely will! We end the night at a hand-selected nightclub, where we skip the line and enter as VIP-guests.
THE ORIGINAL BARCELONA PUB CRAWL INCLUDES:
---
The lineup changes from day to day, ensuring a unique experience each time you join the Barcelona Pub Crawl. It will take you on a tour through a diverse assortment of bars, giving you a comprehensive feel for the Barcelona scene. You could find yourself exploring some traditional Spanish and Catalan bars featuring live music, infectious rhythmic dance, or venturing into some modern electronic bars. Get to experience the wild bars teeming with locals and of course, wrap up the night at one of the city's most sought-after clubs with VIP access and free entry. Regardless of the route, you can always anticipate amazing drink specials, delightful company, and a few remarkable stories from your Barcelona night out.
♦  (3-4) great Bars and clubs ♦
 ♦ Some of Barcelona's best venues ♦ 
 ♦  1,5 hours Free Drinks Special includes  ♦
-bottled beers
-wine
-cocktails & mixed drinks
♦  Professional guides  ♦
For group booking or question, please email info@originalbarcelonatours.com
Participants must legally be over 18 years of age. Be Original Tours encourage responsible drinking and safety from all participants.
A metro or bus ticket may be required.
(Some clubs don't allow sandals or tank tops for guys)
What to expect on the bar crawl Barcelona
4+ bars and clubs
Local Nightlife guide

1,5

Hours Free Drinks (optional 20€ extra)
One great Night
Drinking Games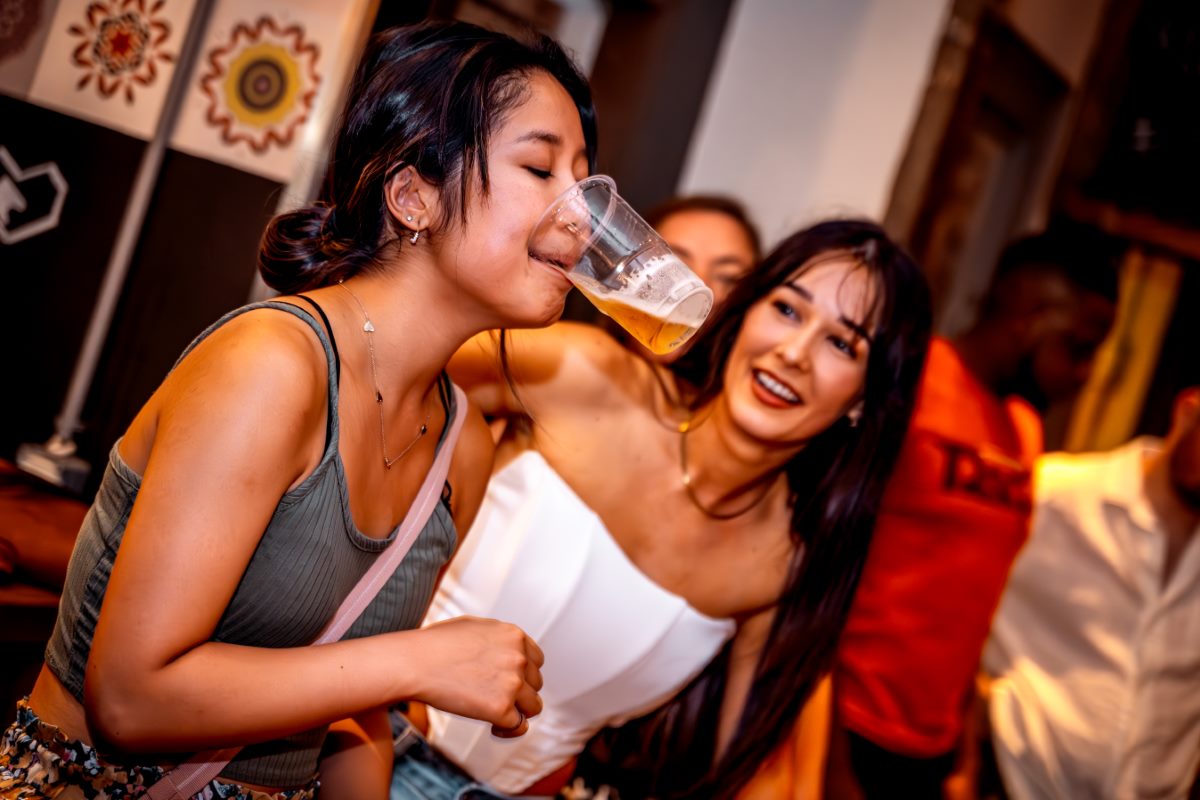 Bar Crawl Barcelona Tour Details
When: Every day at 20:30
Where: Milan's Cocktail (Carrer de Milans, 7 08002, Barcelona, Spain)
Price: €20 (1,5 Hours Free Drinks optional 20€ extra)